Shipping Application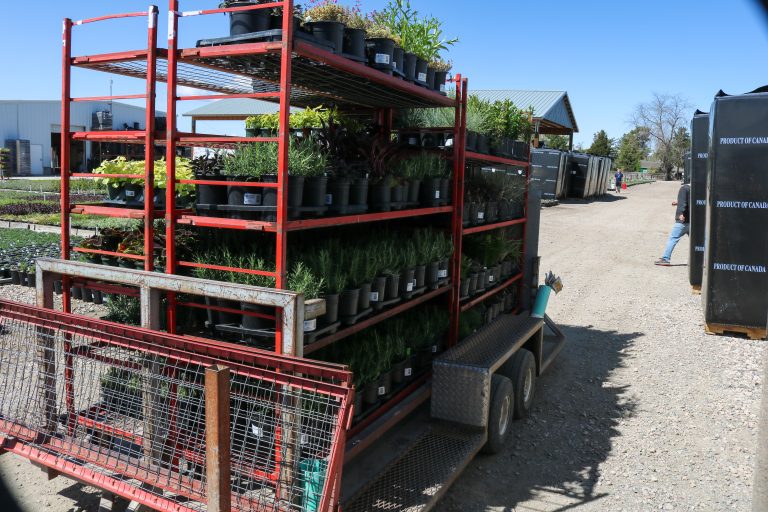 Shipping and Order Fulfillment
Responsibilities  
Order Fulfillment.

 

Gathering plants around the nursery.

 

Order/plant accuracy.

 

Being able to read and gather the correct plants listed for each order.

 

Basic math skills – addition, subtraction, multiplication, division.

 

Organized and efficient in all duties.

 

Cleaning and organizing plants and orders.

 

Labeling orders and plants.

 

Expected to stay until the job is finished, long hours in spring.

 

No time off accepted in April, May, June (our busy season).

 

Being a team player, creative ideas to help productivity, positive attitude.

 

Punctuality

 

Must be on time since you are working with a team.

 

This includes starting in the morning, after breaks, and returning from lunch.

 

Working with other departments.

 

In the off season you may be spending most of your time in departments other than shipping.

 

Priorities sometime shift quickly depending on receiving deliveries and you will occasionally have to switch tasks at a moment's notice to help other departments. (Helping with cuttings, unloading /loading delivery trucks, pulling will-calls, maintenance around the property, trimming /cleaning plants in the greenhouses, moving /consolidating crops ect.)

 

Any and all other tasks that management deems necessary. 

 
Qualifications 
Excellent work ethic. 

 

Able to do physical work, with the ability to lift 25-60 lbs.

 

Able to stand for long periods of time.

 

Willing and able to work long days.

 

Excellent analytical and problem-solving skills with the ability resolve issues in a prompt and timely manner, while working under pressure. Good problem-solving skills.

 

Ability and willingness to learn and work on new tasks and projects.

 

High School or GED education. 

 

Ability to work well in a team setting.

 

Bi-lingual is a plus.

 

Forklift experience is a plus.

 

Welding experience is a plus.

 
Salary, Bonus, & Benefits 
$14.00-$16.00 an hour based on experience and education.

 

Raises each year to salary depending on performance and sales year.

 

Annual bonus (depending on performance and sales year).

 

5% – 10% of total wages earned for current year. 

 

Overtime hours will be required of you, mandatory during the spring season and are paid as straight time. (No overtime pay due to our "Agricultural" status.)

 

Vacation 

 

40 hours paid personal time after one year, additional 8 hours each year. Up to 80 hours.

 

1 week Christmas to New Year's paid vacation.

 

All major holidays paid off.

 

100% of dental and vision premiums (employee and family).

 

50% of health premium (employee only).

 

IRA employee contribution match up to 3% of total wages.

 
Sound Pretty Good? Let's Get To Know Each Other Better!