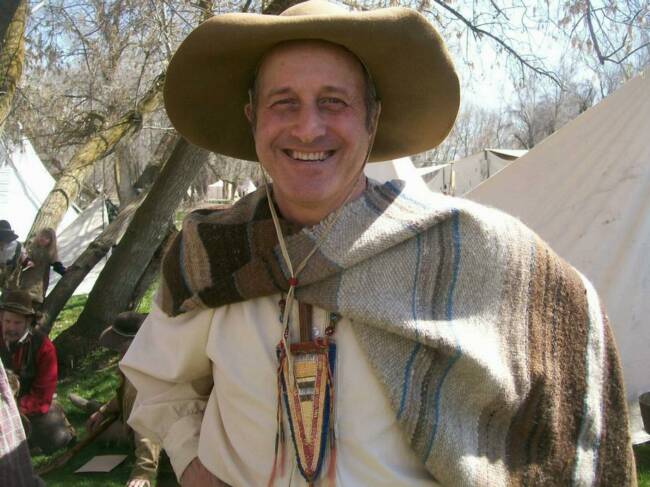 From The Desk Of Bill Varga
In a land far, far, away and in a time long ago, ah, that would be Pocatello, Idaho, 2007, I came across an attractive summer blooming plant in a most unusual way. Richard Anderson and I had traveled to Idaho State University to visit their Herbarium (dried plant library) A very business minded professor of botany introduced himself and without further chit-chat pointed to a central work table littered with a dozen plant specimens, all were Russian Sage. "What is this pest," he annoyingly retorted. Pest, I thought? "Uhh, where did you collect them?" "They are growing around American Falls Reservoir and are taking over!" Whoops, here I go again, Ornamental Horticulturist about to be considered aS valuable as processed meat for introducing another hazard to our local flora. Well, it's good to entertain the potential of any plant to become a nuisance. Our now 20 year old planting of Russian Sage, 'Perovskia atriplicifolia', has stayed put. It tends to spread outward overtime as plants in the mint family often do, but I consider it mildly aggressive. Since it is a summer bloomer, spring pruning to 12"-18" is recommended as well as tilling or digging around the mother plant to limit suckering. Our 'Spires' series listed in our catalog may be a hybrid between two of the dozen or more species growing in the wilds of central Asia. As a sterile hybrid, it is your choice if leery about potential weediness. So, for summer through fall, blue color. This fragrant, pollinator friendly, hardy shrub-like perennial fits those challenging harsh landscapes in our intermountain west.
March 21 is the first day of spring, which means one thing; time to ruin the garden. To that end, my wife Jennifer, recently decided that our humble little hovel was sorely in need of some yard work.  From the get-go, we had our differences.
   For example, Jennifer insisted the grass needed fertilizer in order to grow large and robust.  "Who wants fat grass?" I said, pooh-poohing that idea.  She suggested I mow once a week. "I don't cut my hair once a week," said I.  She thought watering couldn't hurt. "Unless I overwater," I warned, a prospect both of us knew was a real possibility.
   A few weeks later I was rewarded with a sea of yellow grass. "Hey, look!" I gloated. "We have the only blonde lawn in the neighborhood!" "No," Jennifer corrected. "We have the only dead lawn in the neighborhood."
   Luckily I do have a green thumb when it comes to weeds, which grew so tall they slumped over.  Now we have only lawn in the neighborhood with a comb-over.
DEFINITIONS:
Handkerchief:  Cold storage
Heroes:  What a guy in a boat does
Hipatitis:  Terminal coolness
Inoculatte: To take coffee intravenously when you're running late
Instigator: What you add water to when you want an alligator
Intaxication: Euphoria at getting a tax refund, which lasts until you realize it was your money to start with
Irritainment: Entertainment and media spectacles that are annoying but find yourself unable to stop watching them.